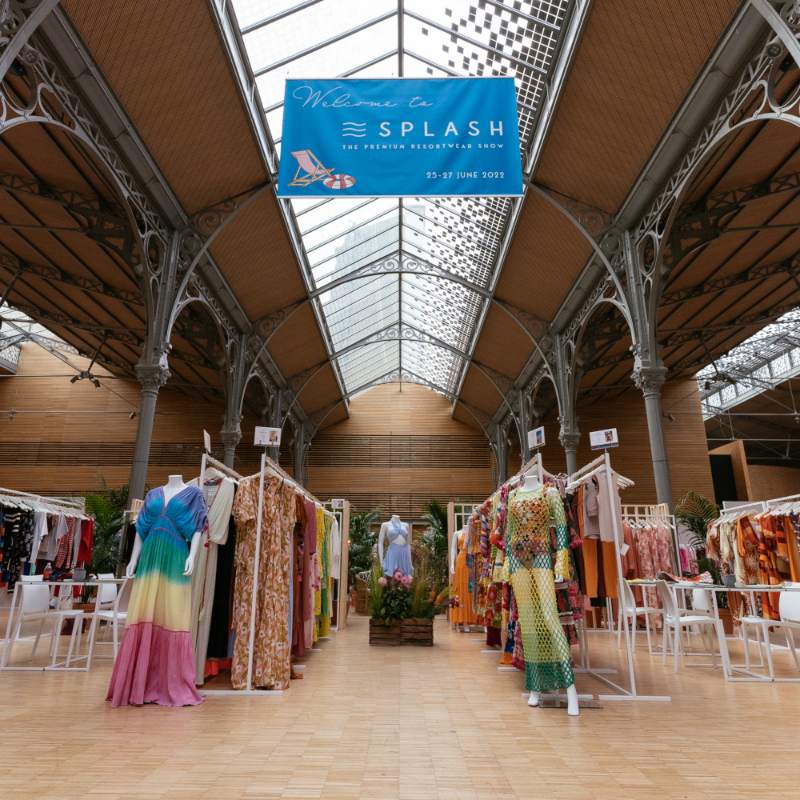 Launched in July 2016 to showcase luxury resort wear brands from across the world to premium buyers for Resort and High Summer.
A beautifully curated show in the heart of Paris in late June and late September. Enabling buyers to have a one stop shop for all their resort wear buying needs.
Founded by Alexandra Lyles & Claire Spencer-Churchill, directors of Claret Showroom.
Netherwood Place, Netherwood Rd
W14 0BW
London - UK
Events Locations:
Paris - FRA

2022
Jun 25 > 27
Splash Paris
Fashion Tradeshow
Carreau du Temple
2 Rue Eugène Spuller
75003 - Paris - France
2022
Sep 30 > Oct 02
Splash Paris
Fashion Tradeshow
Jardin des Tuileries
1 Place de la Concorde
75008 - Paris - France
2024
Jun 20 > 22
Splash Paris
Fashion Tradeshow
Pavillon Gabriel
5 Avenue Gabriel
75008 - Paris - France