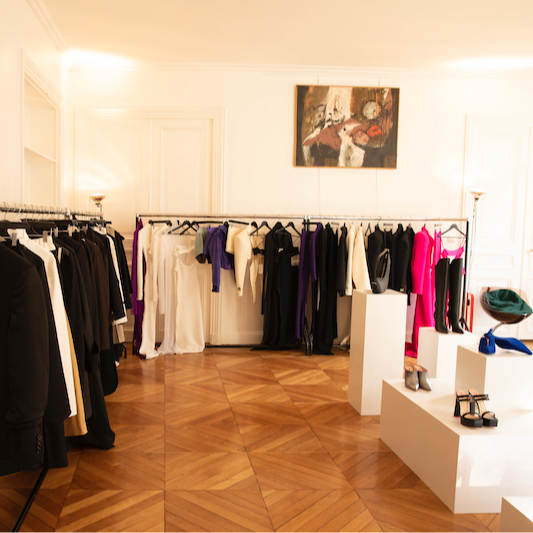 More than just a press office, Totem Fashion is at the crossroads of every skill in the fashion industry. Nurturing relationships and creating networks, Totem Fashion selects both emerging talents and established brands to represent them and help them grow. Content creation, consulting and global strategies complement the press relations at the heart of the agency's expertise. 30 years after its creation, Totem Fashion helms special projects and collaborations thanks to its influential network and dedicated team. Totem organizes nearly 25 fashion shows and events per year, in Paris, New York, London, Tokyo, Milan and Firenze.
176 Boulevard Haussmann
75008
Paris - FRA
Locations:
Paris - FRA

Category Multibrand Showroom, Communication & PR
Official Website
General contact :
2024
Feb 29 > Mar 07
Sales Campaign
Women Genderless RTW & Acc.
176 Bd Haussmann (Door code: 2345 / 1st Floor)
75008 - Paris - France
General contact
Paris - FRA