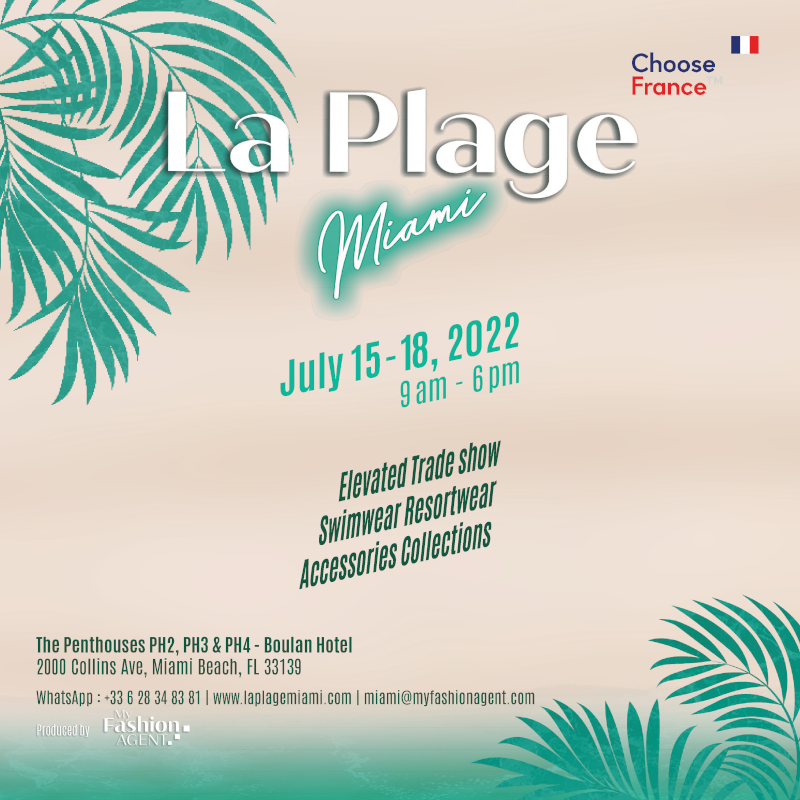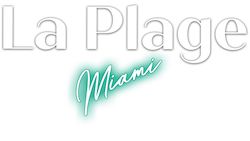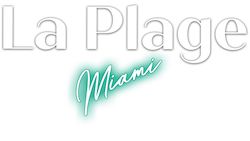 For the 5th edition, Fashion Agent produces the show La Plage for 4 days during the Swim Week, in Miami South Beach, where the major events of the swim market are held.
We select innovative and high-end international brands in the segments of swimwear (Men/Women), beachwear, cruisewear and accessories (towels, shoes, jewelry, hats).
This event welcomes more than 5000 buyers from 15 different countries.
We offer visitors and buyers the unique opportunity to meet high-end European brands in a refined universe and take part in a rich shopping experience with a sophisticated scenography highlighting the collections.
Paris - FRA
Events Locations:
Miami - USA

2022
Jul 14 2022
07:00 pm - 10:00 pm
Bastille day cocktail
Boulan Hotel South Beach
2000 Collins Avenue
FL 33139 - Miami Beach - United States of America
by invitation only
2022
Jul 15 > 18
09:00 am - 06:00 pm
LA PLAGE MIAMI
Fashion Tradeshow
Boulan Hotel South Beach
2000 Collins Avenue
FL 33139 - Miami Beach - United States of America
Last day until 3 pm
2023
Jul 07 > 10
LA PLAGE MIAMI
Fashion Tradeshow
Boulan Hotel South Beach
2000 Collins Avenue
FL 33139 - Miami Beach - United States of America